We specialise in modern Neapolitan style pizza. This style comes from Naples, the birth place of pizza in Italy and is typically a thin base pizza with a raised, light and airy crust.
No secret recipe...just 5 simple ingredients.

Flour, water, yeast, salt...& love!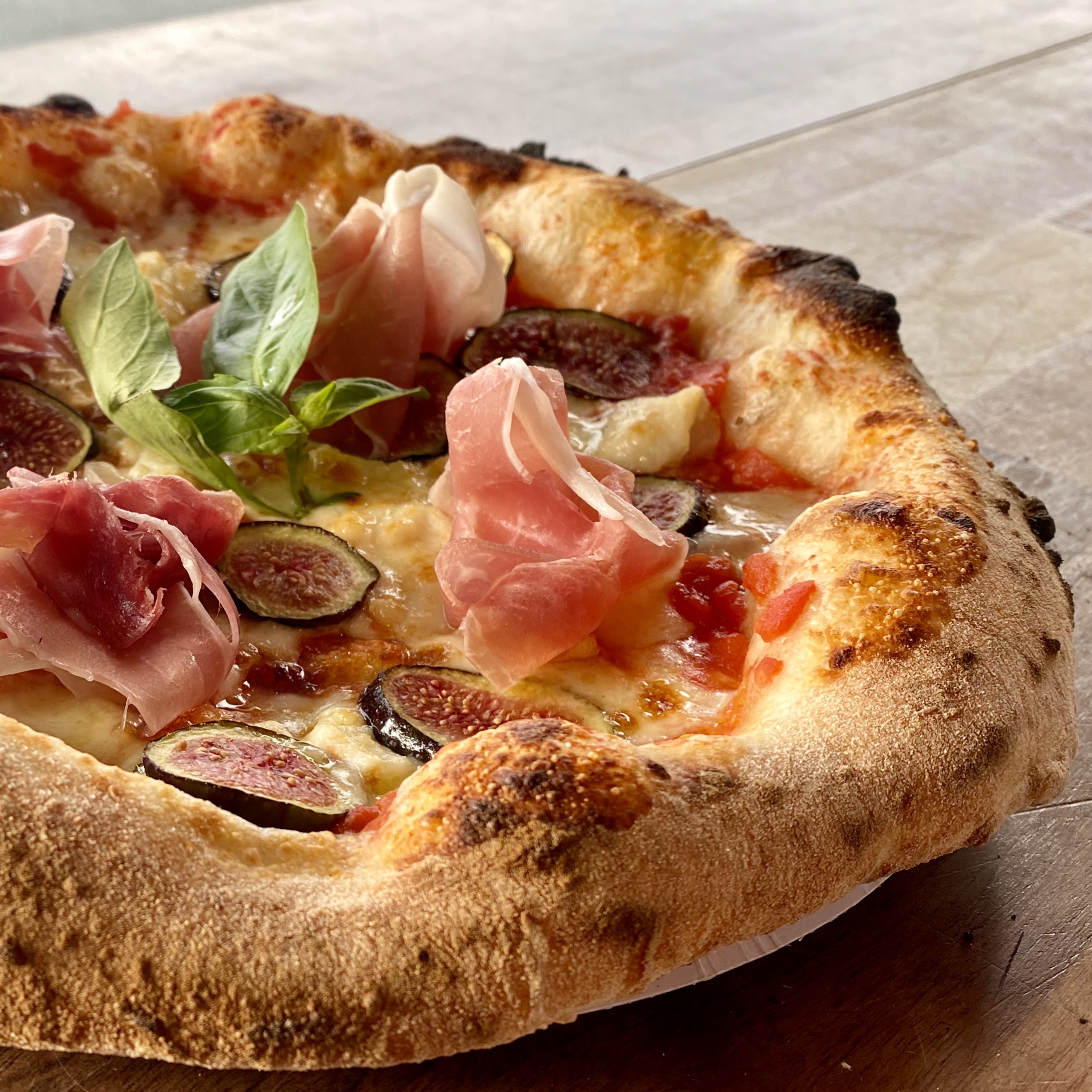 Our handstretched dough is home made from Italian '00' grade flour and is fermented slowly for approximately 48-72 hours. This allows the dough to develop slowly and makes for a tasty, light, airy and slightly charred crust (or cornicorne as its known in Italy). The magic of a real wood fire then adds an extra flavour to the pizza.
With a wealth of both classic and gourmet toppings to choose from, we have something for everyone.
We like to source as much as possible locally. Our mozzarella cheese known as Fior Di Latte is sourced from a British, organic dairy farm and, our charcuterie is also sourced from British farms.