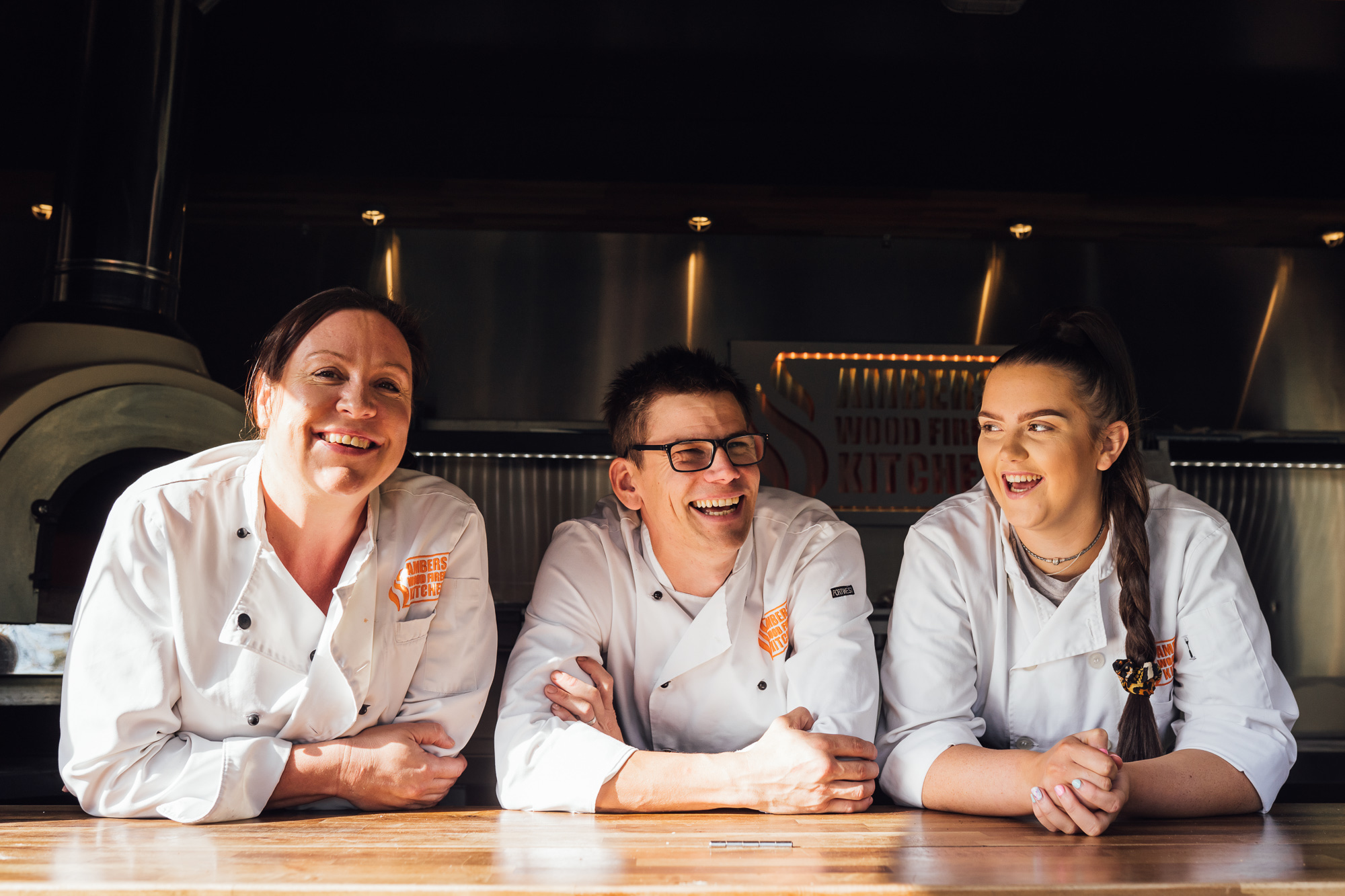 Both Jo and I started working in the catering industry as teenagers and worked our way up to the roles of Head Chef and Second Chef. We share a passion for food, particularly Neapolitan style pizza.
In 2012, we established our family run business and took Shropshire's first wood fired pizza van on the road.
Amber's Wood Fired Kitchen live, breAthE and exist for pizza!
We built our wood fired event catering business from very humble beginnings and have worked incredibly hard over the years to establish a good reputation, and develop the unique and professional service we are known for.